Keeping your kitchen up to date and in style has several advantages. It makes your home look stylish, more comfortable, and more appealing to guests. Companies are constantly coming out with newer appliances with special options and features that make food preparation go much more smoothly. Also, an up to date kitchen is a high priority for many home buyers, so if you are thinking about selling your home and are looking for a way to make it stand out, a kitchen remodel can really go a long way. Right now, DIY is all the rage. With a plethora of internet resources that give insight and direction as to the best way to do your own projects, reliable information is more available than ever before. As you plan your kitchen remodeling project, here are a few ideas that you might want to consider.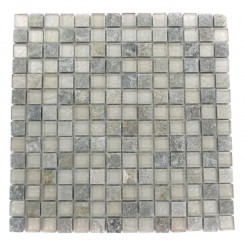 A New Backsplash
Kitchen backsplashes are useful and attractive. Not only do they protect the walls during food preparation and cleanup, they also add a splash of color or intrigue to a room. Glass tile for a kitchen backsplash is a great option. Not only does glass make it easy to wipe up spatters, it also has a glossy sheen that provides a luminous reflection. When choose glass for the tile that you use in your backsplash, you add depth and dimension to the room. It looks especially attractive when you install lighting underneath your cabinetry.
Accent Pieces
When you choose the colors for your cabinetry, backsplash, and other things in your kitchen, you have to strike a delicate balance between neutrals and accent colors. Usually people go with countertops and a backsplash that is fairly neutral, although they may choose a mosaic pattern for their backsplash that uses a bright color or two. When you select your backsplash and counter, look for subtle similarities in the colors. You could use the same tile for each of these areas, or use different tile.
Once you have established the neutral background in your kitchen, you can make the room look really impressive by adding in small pops of color here and there. Try using brightly colored towels, curtains, picture frames, vases, or even a fruit bowl.
Basic Installation Tips
One of the most common misconceptions is that each tiny tile in mosaic backsplashes has to be installed individually. Thankfully, it is possible to buy sheets of mosaic designs that are the size of standard tiles, which is usually 12 inches by 12 inches. When you install kitchen tile, whether it is the mosaic or another style, following a few basic tips will help you ensure that the tile looks nice when you are finished.
Carefully clean the wall underneath the backsplash. Kitchen walls can accumulate particles of dust and oil, but adhesive sticks a lot better to a clean surface.
Before you start putting up any tile, lay out your tiles exactly how they will be spaced so that you can get an accurate measurement.
Use a starter board and a level when you install your first tile. This will help to ensure that your entire backsplash goes in straight and level.
When you work carefully and choose tile that will look great in your kitchen, your DIY remodeling project can look professional. To check out some great tile options, visit the Glass Tile Store website.
Attached Images:
 

License: Image author owned
Article courtesy of the GlassTileStore, where you can get the best selection of tile for your kitchen and bathroom.
Share and Enjoy